From Ouaka to Birtley
Details

Category: Testimonies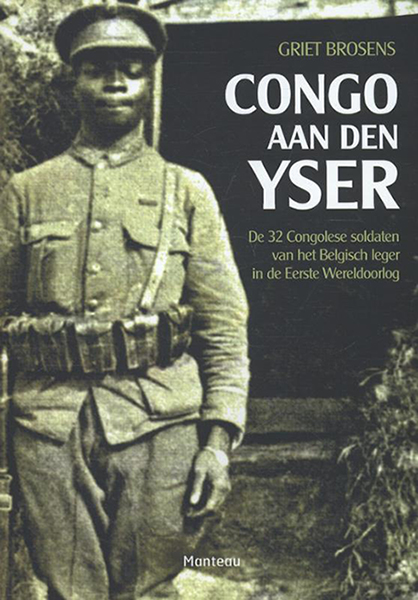 Thirty-two soldiers from the Belgian Congo served in the Belgian army during World War One. One of them was Jean-Jacques M'Bondo. Eventually, he too ended up in England.
Jean-Jacques 'Jack' M'Bondo (born in 1894, at Ouaka, Belgian Congo) arrived in Brussels on 5 December 1911. He earned his living as a waiter. He went to live in Paris with a Russian lady, Wladislawa Olszewski . He returned to Brussels on New Year's Day 1914 and started to sell cardboard. He married Mrs Olszewski later that year. She was seven years older than him and made a living sewing at home.

Less than a week after the German invasion, on 10 August 1914, Jean-Jacques M'Bondo enlisted in the Belgian army, joining the Fifth Volunteer Regiment. However, he did not get to the IJzer (river) and spent three days in a Ghent hospital (24-27 September). Strangely enough, he was demobilized after being discharged from hospital. But he managed to enlist again. He received bullet wounds to his right groin during a German attack in the vicinity of Sint-Joris (along the Ijzer) on 4 November1914, necessitating his transport to England, where he received treatment at Charing Cross Hospital in London. He had a bad leg and could hardly walk. On 2 January 1918, M'Bondo was sent to Birtley Elizabethville (Détachement d'Artillerie) to work at the munitions factory. About a thousand Belgian soldiers – many of them suffering from injuries – had been ordered by the Belgian government to go to Birtley, as it had proved to be impossible to recruit sufficient numbers of workers among the refugee population. Jack probably died from pneumonia at Birtley on 28 January 1918, at 11 p.m. Reverend Petrus Verpoorten, the chaplain, was with him. He was buried three days later at the Roman Catholic graveyard. Nowadays, this graveyard is one the last remnants of the Belgian enclave Elisabethville at Birtley.
After the war, the Belgian authorities failed to trace the whereabouts of Jack's widow, Wladislawa M'Bondo-Olszewski. Eventually, they managed to find out that she was living at Greep Street in Brussels. She died at a relatively young age (42) in a lunatic asylum in Mons, in 1929.
Sources:
Bram Libotte's unedited manuscript about Congolese soldiers in World War One.
Griet Brosens, Congo aan den Yser, Antwerpen, Manteau, 2013.
Thanks are due to Rob Troubleyn (Koninklijk Museum van het Leger en de Krijgsgeschiedenis)