Orphans reunited
Details

Category: Testimonies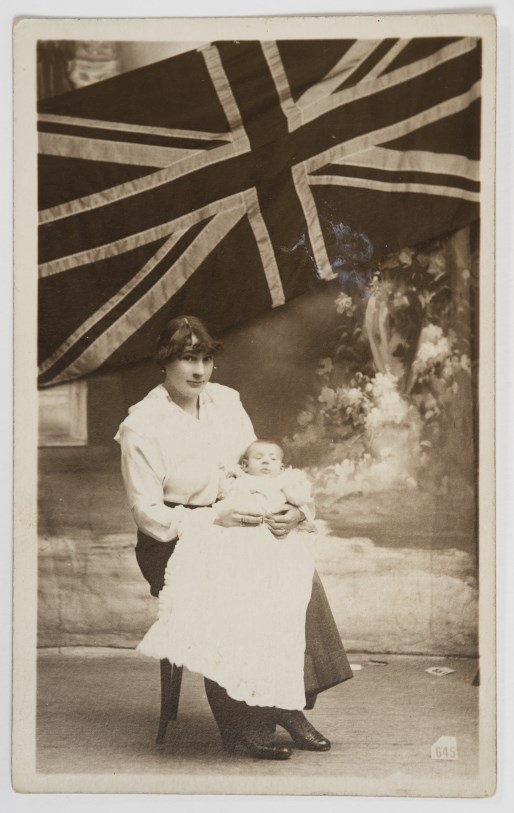 Johanna Maria Blockx (born on 25 October 1891 and died in 1972) and Jean-Jacques Lavèn (born on 23 January 1893 and died in 1942) both grew up in an Antwerp orphanage. The couple had just got engaged, when the country mobilized for war and Jean Jacques was sent to the front.
Johanna grew up at an orphanage in Albert Grisart Street, Jean Jacques Lavèn at an orphanage in Durlet Street. That was also how they first met. He was a clerk (at the Antwerp city social services), while she was employed as a domestic servant at a lawyer's office.

Jean-Jacques was sent to the front (at the river IJzer) on 16 September 1914. When Antwerp was being besieged by the Germans, Johanna first fled to Dover via Ostend, together with her eldest sister Maria Blockx, her brother-in-law Frans Nieman, and her niece Jeanne Nieman. From that moment on, Johanna and Jean lost track of one another. Johanna and her relatives were welcomed by the Salvation Army in Dover. They got accommodation in London.

Johanna started to work in Ealing (London) in a factory that supplied the army with uniforms; later she moved to one that supplied army tents.

In the meantime, Jean-Jacques had suffered a shoulder injury on the battlefield. He had been taken to a London hospital, where he was reunited with his fiancée thanks to the Red Cross. After having been released from hospital, he moved in with Johanna's family at Coningsby Road 13, Ealing, Brentford, Middlesex. And he got a job in the factory where Johanna was employed as well.

They married in the Ealing parish church on 4 September 1915. One year later, on 24 September 1916, Maria Louise Lavèn was born in Brentford (i.e. she was the mother of René Schröder, who provided this testimony). She was baptized at St Mary's, the anglican parish church in Ealing. Johanna was a catholic, but Jean Jacques was a protestant. Johanna had an English godmother Mrs Anne E. Ferre.

The family were doing quite well in England, although they had language problems from time to time. An anecdote regarding the butcher's still provokes laughter in the family today: while trying to make clear they wanted to buy sausages, they were not only gesticulating, but also using some of the words they did know: 'long and small'. Obviously, they mixed with local people (the English godmother was living proof), but it proved impossible to keep in touch after they had returned to Belgium in 1919.

Given that there were still many mines at sea, the Channel crossing was quite dangerous. But they survived and were welcomed by a distant aunt of Jean-Jacques. He got a job as a railway worker, while she became self-employed.
Source:
Testimony by René Schröder, story of his grandparents on his mother's side
Thanks are due to Kim Robensyn (Amsab-ISH), interview on Storytelling Day at the Red Star Line Museum(Antwerp)