Stayed behind
Details

Category: Testimonies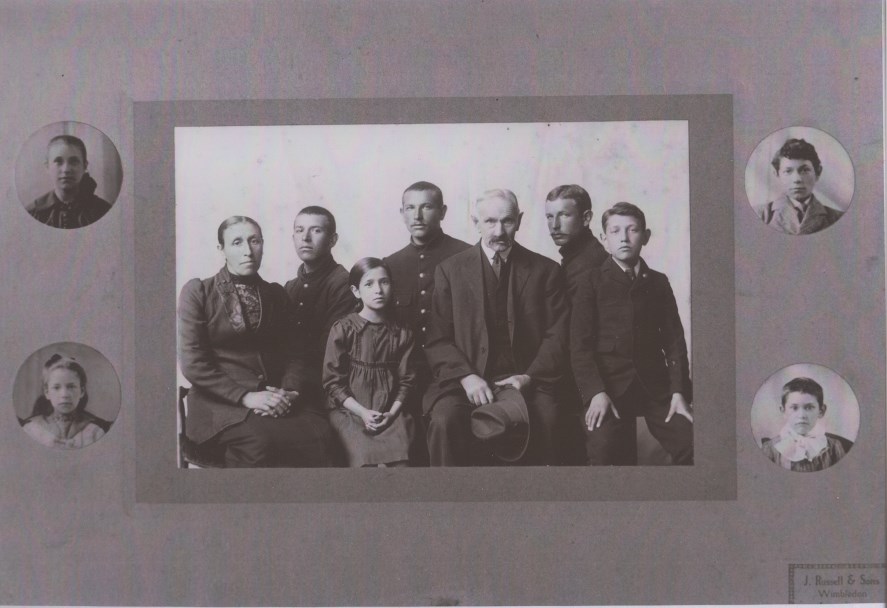 When the farm of the Stevens-Bruyninckx family in Aarschot was destroyed by fire at the beginning of the war, they fled to Antwerp. As panic swept the city at that time, four of their children got lost in the ensuing chaos.
There were nine children in the Stevens-Bruyninckx family. Three of them volunteered for service in the army and one of them died in the war. Their parents fled to Antwerp with the six remaining children. Four of them got lost there , as conditions were chaotic in the city. Eventually, only two of them managed to arrive in the UK, together with their parents. So four children stayed behind  in Belgium (Julius, the father of our witness Jozef Stevens, being one of them). What really happened in Antwerp, has remained a mystery until now. Or nobody wanted to tell this story.
They stayed for three days in London upon arrival and then moved to Wimbledon. Mathilde Bruyninckx was employed as a domestic servant, while Henri Stevens was already too old to work. The children Hanna and Herman went to school in Wimbledon. It seems that Herman also worked at a horse breeding farm. Henri died in 1917.
The children who stayed behind in Belgium, were taken care of by a charity. They also became  separated from one another. Julius was taken care of by the Jesuits. They met another from time to time, thanks to the efforts of an aristocratic family. Somehow or other, the family must have kept in touch with the children who had stayed behind in Belgium, but that part of the story has largely remained untold as well.  
The Stevens-Bruyninckx family were actually doing quite well in the UK.  They adjusted their eating habits and  remained fond of British cooking even after the war. Back in Belgium, the surviving members of the family were reunited in Aarschot.
Source:
Testimony by Jozef Stevens, the story of his father Julius and his grandparents on his father's side.
Thanks are due to Kim Robensyn (Amsab-ISH), interview on Storytelling Day at the Red Star Line Museum(Antwerp)